Let's Talk!!!!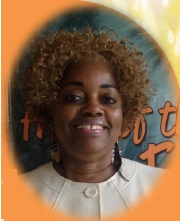 It is difficult to believe that we are halfway through the school year. Hopefully, spring is right around the corner and we will be able to open our windows and breathe some fresh, warm air.
With the second semester well under way, we want to thank everyone for your continued support of our students, teachers, and school as we collectively strive to provide optimal opportunities for learning each and every day. In addition, we want to also welcome our new families to AWJ and trust that you will find yourselves to part of an outstanding and supportive learning community.
We are at a point in the year where many academic events are taking place and decisions are beginning to be made regarding the upcoming school year. I strongly recommend that parents be in constant contact with teachers. Although we are scheduling data meetings, grade level meetings, etc., you should call the school and schedule meetings with your child's teacher if there are any concerns regarding your child's academic level.
We ask that you keep in mind the STAR test that your child must pass in order to move to the next grade. I encourage you to let your child read to you 30 minutes each day after school.
We have a lot of activities and goal settings happening this month, but with your support, I am sure that we will meet those goals.
Please continue to support us in our efforts to educate your children. Happy heart month and Happy Valentine's Day!!!
Barbara C. Akon,
Principal
---
Mission
To provide a clean, safe, and orderly environment to student achievement and growth.
---

We would like to thank Dr. Earlcine Carter, Board Secretary Melanie Townsend, and Principal Tony Young for serving as judges during our School Level Spelling Bee Contest. We would also like to thank Rev. Adoris Turner for serving as the announcer for this great occassion. Most of all, we would like to thank each student for their participation in such a great event. Each of you did a fantastic job!.
Congratulations to our winners!
1st place Chester Burton

2nd place Ty'darrius Applewhite

3rd place Kiara Clark
---
CONGRATULATIONS Ms. Akon on winning Sunflower County Consolidated School District's Administrator of the Year! Please click on the 'Magazing Cover' to learn more about Ms. Akon!!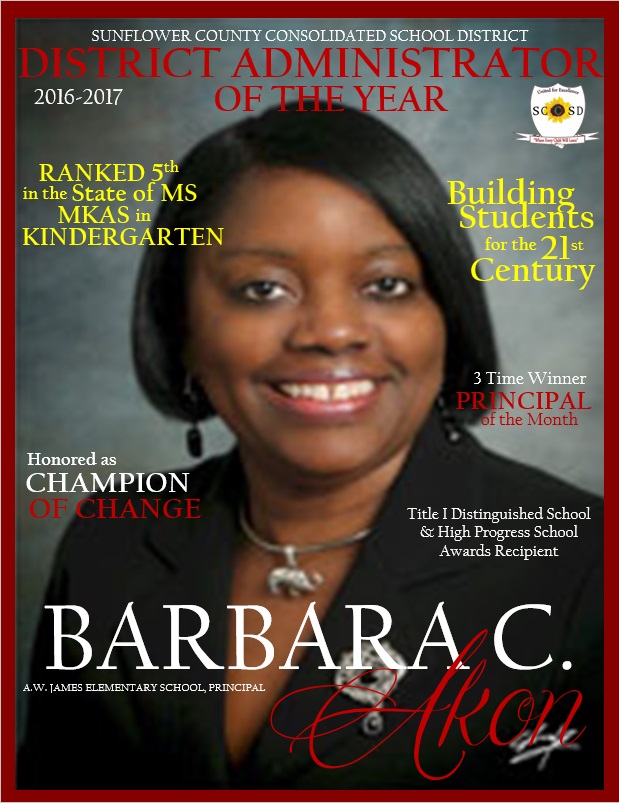 ---
Students & Parents
QUICK LINKS TO STUDENT AND PARENT INFORMATION
---
---
- AWJames Accelerated Reader Update -