Barbara Akon, Principal
Phone: (662) 745-8892
Let's Talk!!!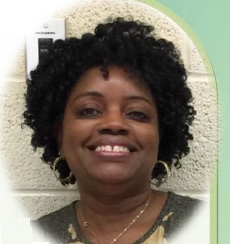 Welcome back to the 2021-22 school year! We hope that you are healthy and well, and were able to enjoy special times with loved ones over the summer break. We extend a warm welcome to our new students and families joining us for the first time this fall. It is an honor to serve you as I begin my 7th school year as your Principal of AWJ. I look forward to a productive partnership with our families as we believe that a strong home and school connection is paramount to each students' academic, physical, social/emotional success.
Our outstanding team of teachers, paraprofessionals, special/related services personnel, custodians, child nutrition personnel, counselor, school nurse, and administrative office staff have been working tirelessly in preparation for this school year, in order to meet the needs of our students. This year, we are delighted to welcome several new staff members to our team. We are grateful to have such a knowledgeable and dedicated team to support our students and mission to provide a clean, safe and orderly environment that is conducive to student achievement and growth.
Spring 2020, when first faced with the pandemic crisis, our community rallied together and we found new ways to support each other, like never before. Even from a distance, our focus on strengthening relationships and building community continued, with our core expectations embedded throughout every experience. From school wide assemblies/slide shows, grade level zooms, virtual field days/field trips and class meetings, scavenger hunts and promotion ceremonies, our community persevered. We are committed to providing the same level of connectivity and care, along with the academic rigor that is necessary for our students to achieve at high levels and GROW.
Our school staff have been busy preparing meaningful learning opportunities to support our children to ensure that they remain connected and challenged. Providing our students equitable access to high quality learning remains a high priority to us. As a result, we have developed a comprehensive learning schedule that includes a blend of daily rigorous lessons, with a mix of whole group, small group and one on one opportunities, social/emotional learning, and extra support and coaching for students as needed. Regular attendance is required to ensure your child's academic success. Welcome Back!!!
Barbara C. Akon, Principal