Barbara Akon, Principal
Phone: (662) 745-8892
Let's Talk!!!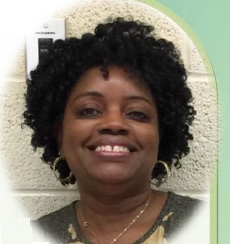 Fall has arrived and with it comes the changing leaves and cooler temperatures. It's hard to believe that we are done with a quarter of the school year and are into the holiday season. To say our teachers and students are working hard is an understatement. We have gotten into a good groove with teaching and learning and our students are on target with their learning and their behavior. Our teachers have established fantastic routines with their students and the entire staff is working hard to assist one another when help is needed. You would be hard pressed to find a more supportive and cooperative school!
December will soon be here and then we will have completed a full semester of teaching and in person learning. This has definitely been an exciting school so far. We trust that each of you will give thanks for what you have and have an attitude of gratitude. With that attitude of gratitude, we trust that you will remember those who are less fortunate than you are and lend a helping hand.
Our hope, as we continue into our school year, is that we can find ways that make our children's lives more normal when it comes to school activities. I would love to see them take field trips and bring families back into the building – the hope is that we are headed in that direction! I am eagerly waiting for the time when I get to announce that those things can happen once again. As the weather is getting colder, please make sure you dress your child according to the weather. We still plan to go outside when the weather permits, and they often need a jacket or coat if the temperature is a bit cooler. If your child forgets a coat, we have a lost and found and you may contact your child's teacher, or the front office and we can assist in tracking it down. Also, please remember to keep your child(ren) at home if they aren't feeling well. Now that we are getting into the cold and flu season and are still trying to battle Covid, we need your help to ensure we keep our school as "sick-free" as possible! We do have a district nurse who can see your child as well as Delta Health Center is on campus. One of these nurses will be able to see your child if he gets sick. But, please don't send the child to school if he is sick.
At this point in the year, your child's teacher should have reached out to you to discuss their performance and how they are doing with their schoolwork and behavior. Please know that we always have an open line of communication, and you can reach out to us at any time. It will soon be time for our children to take their 2nd Benchmark assessments and we are excited to see how much they have grown. It is vitally important to your child's education that both the school and parents have a good relationship which in turn, benefits all of our students greatly. Happy Holidays!
Barbara C. Akon, Principal