Barbara Akon, Principal
Phone: (662) 745-8892
Let's Talk!!!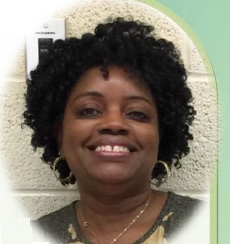 The past several months have been filled with surprises, challenges, bewilderment, wonder, and stress. Our regular routines have been disrupted. We have engaged in teaching and learning in new ways that often have felt awkward and out-of-balance.
We have engaged with our students in new ways while reassuring them and continuing to support their learning. Many of us discovered that students who previously seemed unable to manage themselves, manage their time, and focus on their learning suddenly became energized and flourished in the new environment.

Meanwhile, some of our most conscientious students floundered in uncertainty, panic, and worry about meeting expectations and staying on pace. Through it all, we searched for strategies and activities to serve student learning needs in the absence of traditional spring testing. We focused on the skills and concepts most important to the learning of our students without the strict adherence to prescribed daily lessons and the formal curriculum. In many ways, the balance of teaching and learning shifted toward a primary focus on learning, along with coaching and mentoring through the learning process.

Our relationships with parents also changed, as they often became on-site support and we provided guidance and coaching to them. The idea of full partnerships with parents took on new meaning-and greater significance. We came to appreciate and depend on parents in new ways, and many parents came to better understand and appreciate the role we play in the teaching and learning process.
And so, we are here now at the end of the school year. What lies ahead? None of us know, but we will be prepared to take on the challenge of educating our children.
Congratulations to the class of 2020, we are so sorry that we could not give you the programs, and activities that we have given in the past, but 2020 is the most memorable year of all and we will
NEVER forget you!!!!! Please stay safe and healthy until we can get together again.
Barbara C. Akon, Principal