Barbara Akon, Principal
Phone: (662) 745-8892
Let's Talk!!!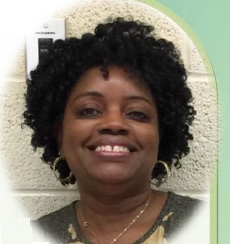 Much talk is going around about what the schools should do. There are many opinions about what to do and how to do it when it comes to this new world of school. However, there are two goals upon which we all seem to agree:
Safety first – we want to assure that all of our children are safe from the

virus and becoming ill and cannot attend school at all.
We must instill a love of learning. Virtual, hybrid, traditional, face-to-face

– how ever students are learning, we must instill a love of learning so that they will want to do it for a lifetime.
So, what can we do to achieve these goals?
First, we must acknowledge that safety encompasses body, mind, and spirit. If our children are feeling defeated, we must change our methods of teaching and learning. We must relentlessly question what and how we are teaching until we find ways that effectively connect with our students and simultaneously empower them. Of course, this will require an incredible amount of effort by both teachers and parents. Together, parents and teachers are creating a new educational system.
Secondly, we should remember that our goal is not to check off the boxes to say that we did this and we did that, that's what was required – done! Instead, we must teach to the heart of our children, inspiring them with wonder, delight, and beauty so that they long to engage in learning for a lifetime. Technology affords us this opportunity. No longer are students required to memorize facts and figures - they can Google that. We must teach the assimilation of knowledge to solve problems and create new solutions.
We understand that some don't believe that learning packets and technology are not the best ways to learn. It is believed that having our students in the teachers' presence is the best way to serve our children. But, we all believe that these are means to educate our children until we can get back together. We want to make sure that we establish goal one – Safety First!!! Let's continue to wash our hands, stay our distance and wear a mask. When we do this, we will get back together and we will be BETTER when we get back together! Be encouraged and we will get through this.
Barbara C. Akon, Principal