Barbara Akon, Principal
Phone: (662) 745-8892
Let's Talk!!!
Building relationships is the backbone of a positive climate whether at home, in school, on a sports team, etc. How we interact with one another sets the tone for how we respond to all the stimuli we receive every day.
Preparing children to practice self-awareness and self-management will have long-lasting effects. Hello and Goodbye. Start and end the day at school. This is a great time to interact with students, but we need to teach our children that they should reciprocate the greetings that they receive. Setting clear expectations rooted in daily behaviors (both school and home) and routines help our children to protect their self-esteem and offer all of us many opportunities to recognize children for appropriate behavior. Modeling behaviors, such as respect, is crucial to building relationships.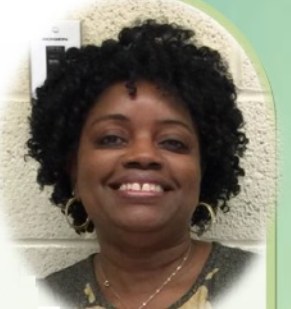 Children respond to those people with whom they feel there is trust. We must invest time to listen to their voice. Every action is a message to the adults about a need or desire. Allowing them to share through voice or behavior can tell us a lot and change how we view them. Through small, thoughtful, intentional gestures, we can build positive relationships! Having said all of that brings me to the point that we, as adults, must strive to build relationships also. School personnel needs to build relationships with parents, and just as importantly, parents need to build relationships with school personnel.
When students hear parents speak negatively about school personnel, they develop negative attitudes and relationships with school personnel and, therefore, many times, get in trouble. If a child addresses a concern to parents about school personnel, parents should discuss it in private, not in the child's presence, and request a meeting to address it with school personnel. Adult conversations with adults will eliminate students trying to address adult matters, thus causing the students difficulties in the school setting.
Building relationships produce a positive climate at home and school.
Barbara C. Akon,
Principal